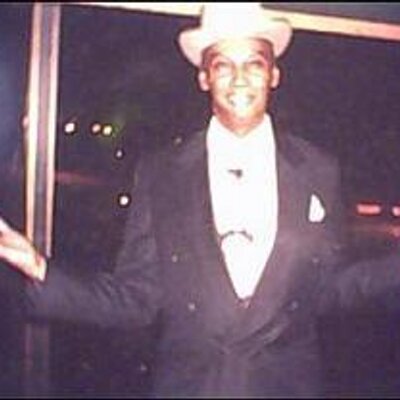 "It's A Shame For You To Miss Out On Potential Profits
When You Can Promote Your Business To The M-A-X In
5 Minutes Flat With Classifieds Blaster!"
Looking To Add Extra Special Marketing Resources To Your ToolBox?
BOOKMARK THIS PAGE NOW!
Welcome to Classifieds Blaster, where our aim is to provide your business with the Regular EXTRA Exposure required to keep your products and services making money for you.
We know you're busy and most people who are affiliate marketing or promoting their own business online are these days. That's why we've come up with a timely service so simple, so straightforward and super fast -- you'll be blown away when you see how much time is saves you and just how affordable it is!
Our program allows paid members to send out their advertising to be included on ALL the ClassyFied-Ads sites registered at our sister site, Classyfied-ads.com. We provide our members there with their own hosted classified advertising service that they offer to their own members and it's extremely popular!
These are the sites that your advertising will be blasted to and it's just like having an instant audience waiting to view your offer! And now we've made it extra simple for you to accomplish with just a few mouse clicks. Five minutes is all you need.
This form of advertising is highly targeted because we give you the opportunity to select the category to post each and every ad blast to. Currently you can choose from 16 categories to promote in including:

Advertising
Business

Cars

Commission Sales

Dealerships

Electronics

Freebies

Home Business

Mail Order

Miscellaneous

MLM

Money

Nutrition

Publications

Real Estate

Services
Do the programs you promote fall into any of these categories? It's very likely that they do and as a paid member of Classified Ads Blaster, you will have the opportunity to blast your advertisement to our Classyfied-ads.com sites daily!

But it's not just a one blast and it's forgotten promotion... Each ad that you blast out will remain on the participating classified ads sites for FOUR whole days to be seen time and time again by each site's member base and new prospects.
Wouldn't You LOVE A Piece Of That Promotional Pie?
There's no need to go visiting these sites separately and joining them individually, submitting your ads and moving onto the next site! Phew! I'm tired just thinking of all that work... Do you have the time for that? I know I don't! Let's face it -- it could be a very time-consuming activity to undertake... and I don't recommend it. Not when you have this amazing marketing tool right at your fingertips, right now.
With Classified Ads Blaster, you save time, energy and money -- all while increasing the exposure to your opportunities as every day passes. Just a few clicks of the button to update your profile, setup your advertising and blast it out is ALL IT TAKES! Five minutes, 300 seconds...

It's next to no time really, which is why our blaster is so attractive to join for anyone who markets their products and services online. Our registration rate is steadily increasing, therefore the number of sites that you can post to is becoming higher and higher every day. Just what you want... extra value as time passes.

But that's not all we're offering you today...
Receive Unlimited Text Ad Rotations!
That's right! Your text ad will be rotated on our sites and you can change it at any time. That's part of the flexibility of our system... Daily you can send out a new offer to the ClassyFied-Ads sites too! It's a fact that continued, regular advertising will pay off for you in the long run! Just join today and test that theory out for yourself.
Classified Ads Blaster is the "freight train locomotive" you can utilise to promote your business effectively, but it is important to note that your ads need to be well structured with an eye-catching headline and written to entice the reader to click through to your web site.
Once you signup to our service, you will automatically become an affiliate. This means you can promote your referral ID and earn $2 for every paid member that signs up. You can also join for free as an affiliate member only and still earn $2 for every paid member that signs up through your link... We pay out a generous 50% commission to our affiliates and that means it only take two paid member referrals for your account to become self-liquidating!
Sign Up Two & It's FREE For You!
We've made is especially affordable for anyone to signup for this service. Why? Because we want to make it easy for everyone to earn potential profits. To increase their income online! It's easy to and so simple with Classifieds Blaster.
Got a spare five minutes? That's all you'll need each time you visit our site to promote your business!
For Less Than 13 Cent A day
It's only $3.95/mth to use our services!
ALL PAYMENTS PROCESS ARE DONE MANUALLY WITH IN 24-48 HOURS
IF FOR SOME REASON YOU DO NOT GET YOUR INFO WITHIN 24-48 HOURS
DURING OUR NORMAL BUSINESS HOURS - DO NOT PANIC.
SIMPLY SEND US AN EMAIL TO: admin@embmarketingbusinessopportunity.com AND LET US KNOW!!
->> BLAST YOUR CLASSIFIED AD OUT TO CLASSYFIED-ADS SITES TODAY! <<-
You'll find our system makes advertising a cinch and it's setup to make your work a whole lot easier... It's seemless advertising at it's very best and designed to be easy-to-follow for even novice marketers. Try us out today and see how your promotions fare. You have nothing to lose and potential profits to gain!
Click Here To Join Now Simply Enter Your Best E-mail...
Please make sure to verify your email address.
Unverified accounts will be deleted immediately
Thank you for taking the time to check out our system!